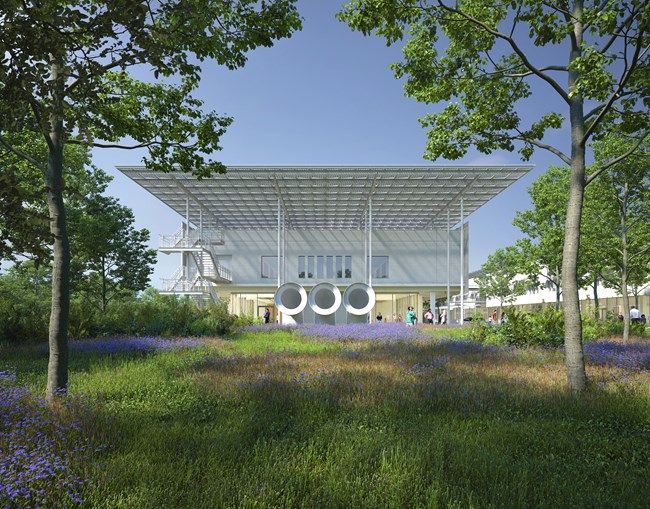 The Grant Contract between the Stavros Niarchos Foundation (SNF) and the Greek state for the new SNF General Hospital of Komotini was ratified under law by the Hellenic Parliament on Thursday, February 13, 2020.


The ratification of this contract, which reflects all aspects of its implementation—technical, programmatic, and operational—also marks the finalization of the project's scope and purpose. Design of the new SNF General Hospital of Komotini, as well as that of the two new SNF hospitals in Thessaloniki and Sparta, has been undertaken by internationally renowned architect Renzo Piano and his architectural firm, the Renzo Piano Building Workshop (RPBW). Preliminary designs by RPBW are expected to be completed before February is out, while the Ministry of Infrastructure has already approved the designs for the complementary infrastructure projects.
According to the current timetable, the new SNF General Hospital of Komotini is scheduled to be completed and delivered to the Greek state, and by extension to the people of Greece, in June 2024.
On the same day, the Hellenic Parliament also ratified an amendment to the grant contract for the installation of four PET/CT scanners in public hospitals throughout Greece, in Ioannina, Larisa, Alexandroupoli, and Heraklion. Following the recommendation of the Greek state, the amended contract excludes the procurement and installation of radiopharmaceutical production units that had originally been planned for the four hospitals. According to the Greek state, in the last two years, the price of the radiopharmaceuticals in public hospitals has decreased significantly, and the price is predicted to drop further in the near future as new production facilities come online. As a result, the benefit from new radiopharmaceutical production units would not be proportional to the investment required to add them to the health system.
The SNF Health Initiative, with a total budget expected to exceed $450 million, includes the construction of the new SNF General Hospital of Komotini, the SNF University Pediatric Hospital of Thessaloniki, and the new SNF General Hospital of Sparta. It also includes the supply of specialized medical equipment and the development of educational programs to enhance medical and nursing care, thereby improving the health of Greece's residents.